The road up and the road down are the same thing.
(Hippolytus, Refutations 9.10.3)
Material Equivalence uses the language of space exploration in combination with the structure of the gendered and generational craft history of quilting. Rushing's work collapses multiple perspectives into a singular image or video that look both at ourselves and the spaces that beckon our curiosity.
These quilting patterns reference a ritual of producing something physical that is strong and equally soft. They mark time. They are process and stitching and time and labor- a mark of significance, a language of making meaning.
Imagery in this series is sourced from a variety of NASA space missions, made available as online resources to the public. These records consider the topography of the earth, other planets, and the galaxies we explore. They are technical and yet they continue to mark our need for interpretation and beauty.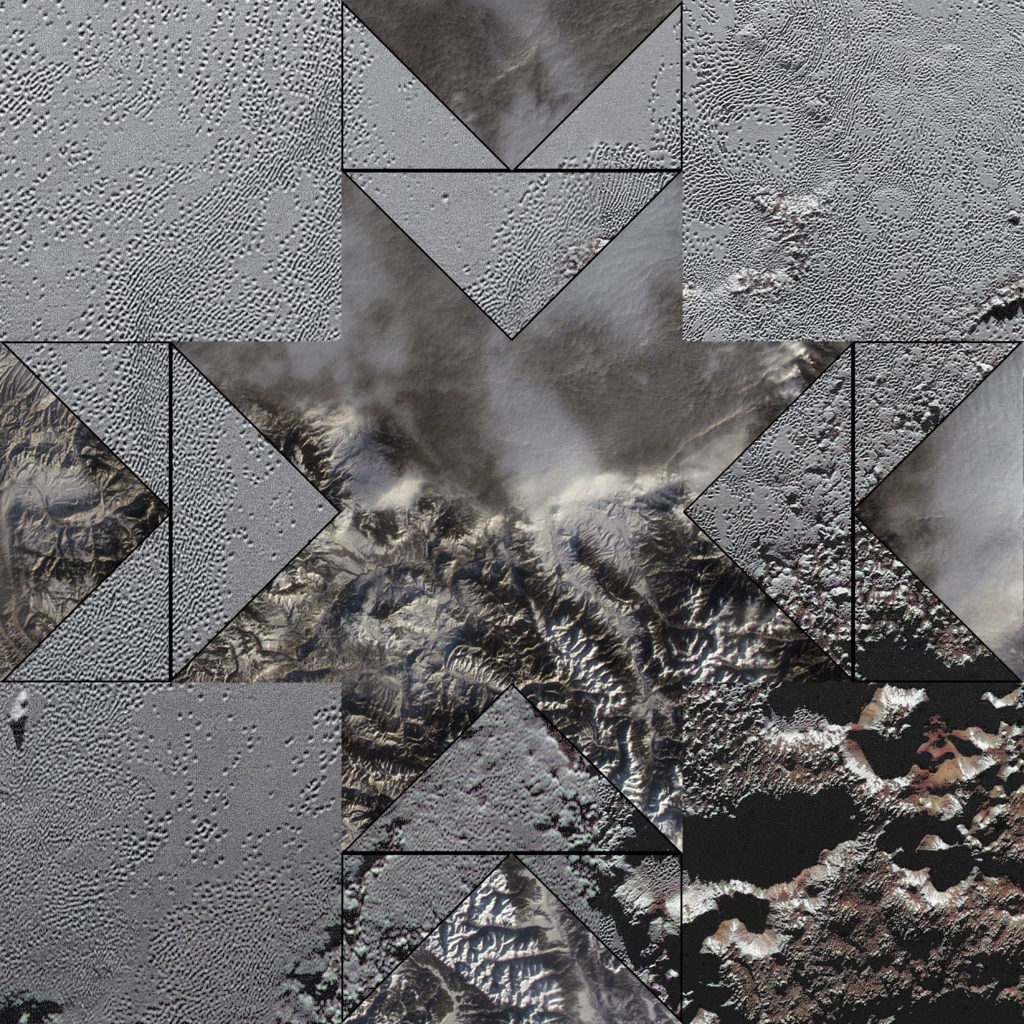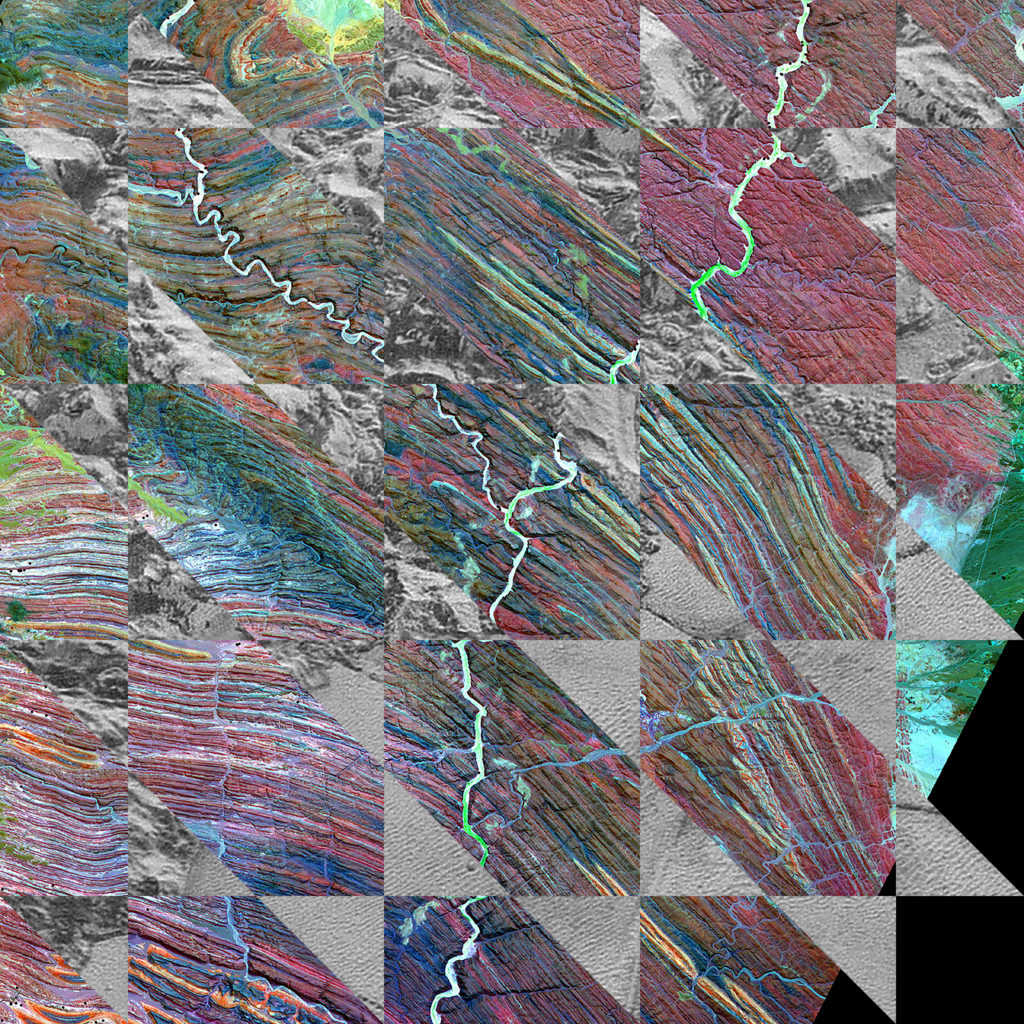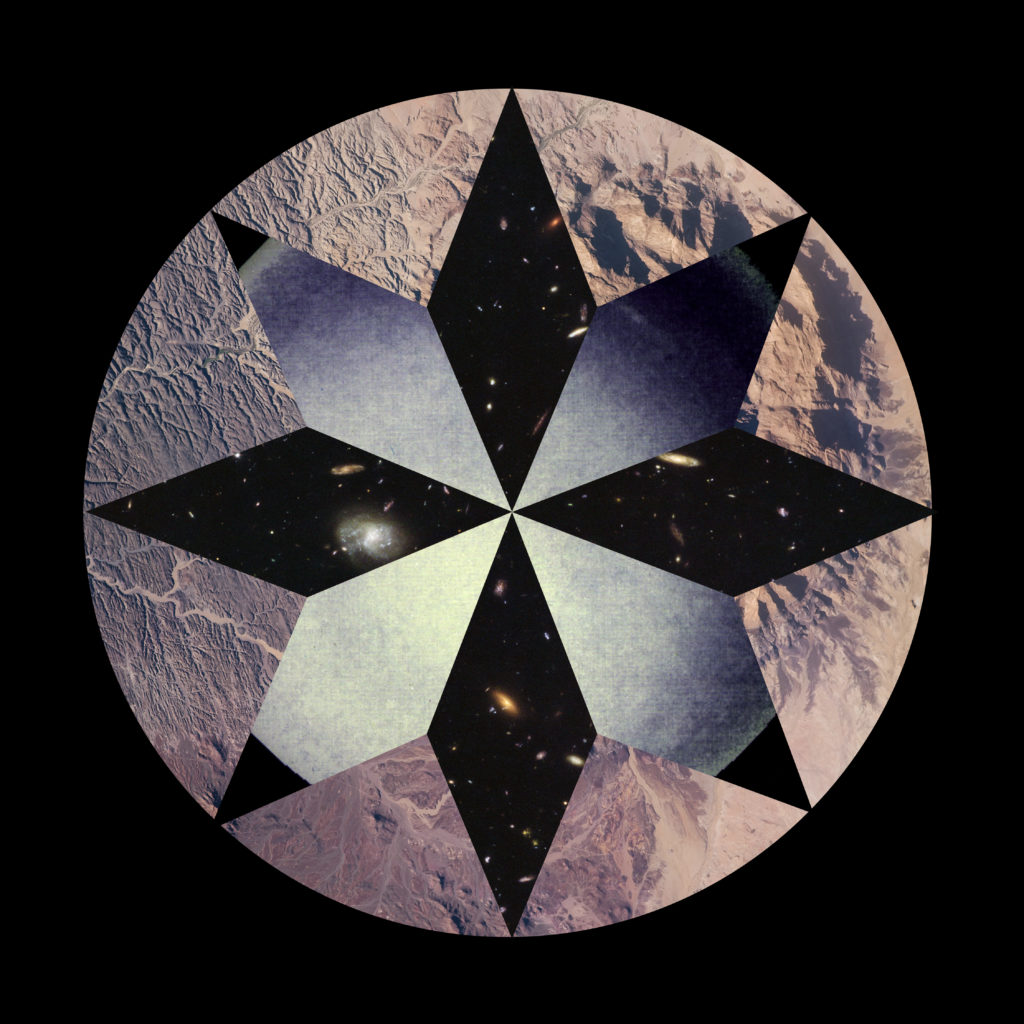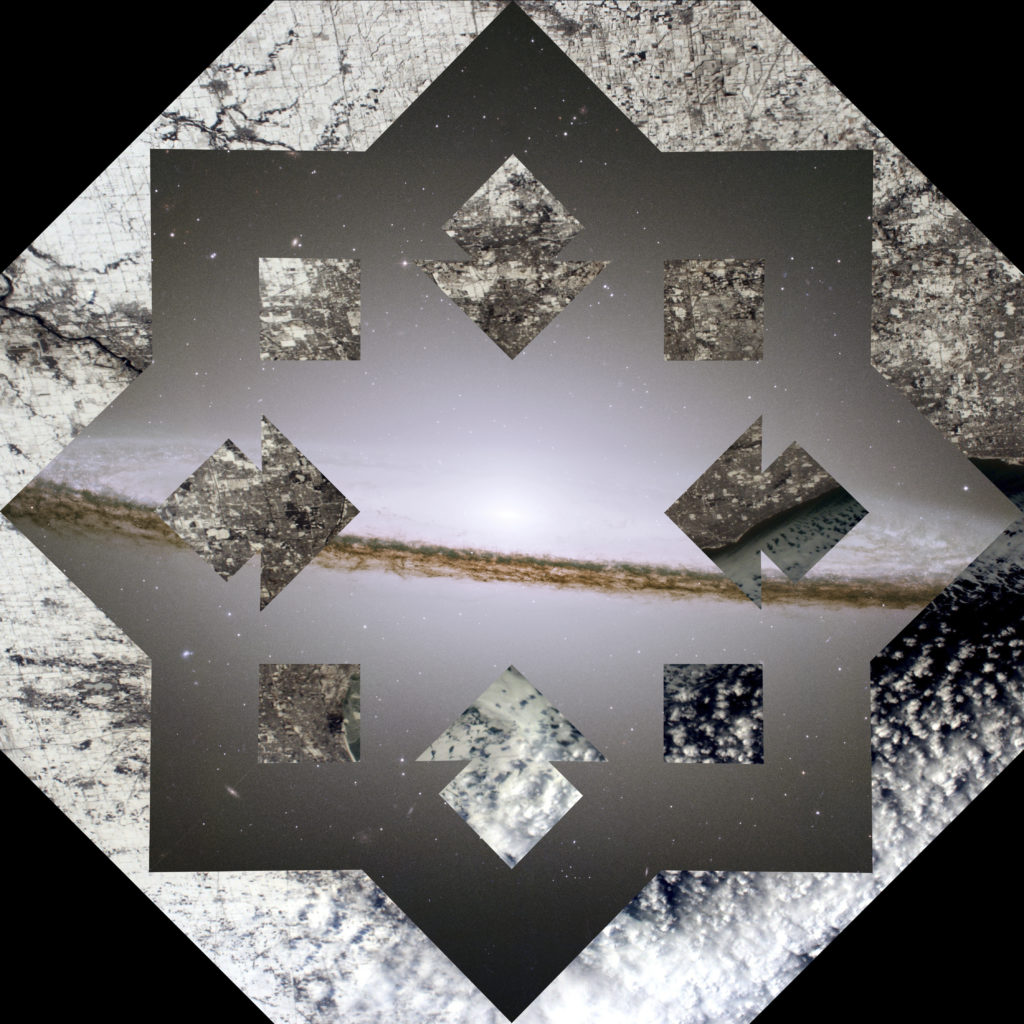 Installation at the Dallas Public Library Lillian Bradshaw Gallery