Preservation of one's own culture does not require contempt or disrespect for other cultures.
-Cesar Chavez
Sunset Art Studios and the Oak Cliff Cultural Center partnered together to produce Identity: I am one, I am many, a collaborative residency and exhibition program.
Sunset Art Studios, founded by Rushing, is a social practice studio in Elmwood run with the core principle of connecting people with the arts in an approachable way. This focus emphasizes the value of multiple viewpoints from diverse groups.
Sunset believes that the artistic process opens up the mind to creative problem solving, and seeing complex issues in fresh ways. In our current political climate this mentality is vital to the survival of a civil and democratic society where all people are created equal and valued equally. The arts are manifestations of these values.
Inspired by the words of Cesar Chavez, Identity: I am one, I am many is a group exhibition exploring the ways we define ourselves and the world around us, looking at identity through the lens of culture, politics, gender, community, and more to forward discussions that embody the kind of country we all hope to be a part of.
The first thing an artist creates is a relationship between two entities. Rushing's work in Identity considers the meeting place of these two entities through her explorations of space, action, and social relevance. With an interest in communal identity, she creates spaces and opportunities for inclusion and collaboration.
Listen To Us: postcards to be mailed to congressional representatives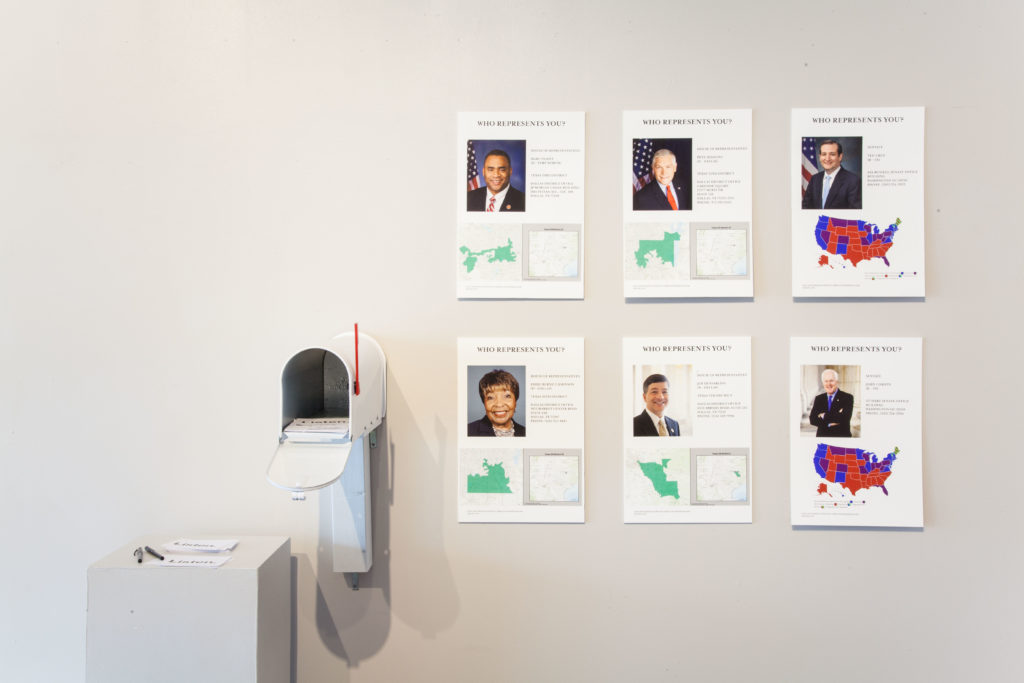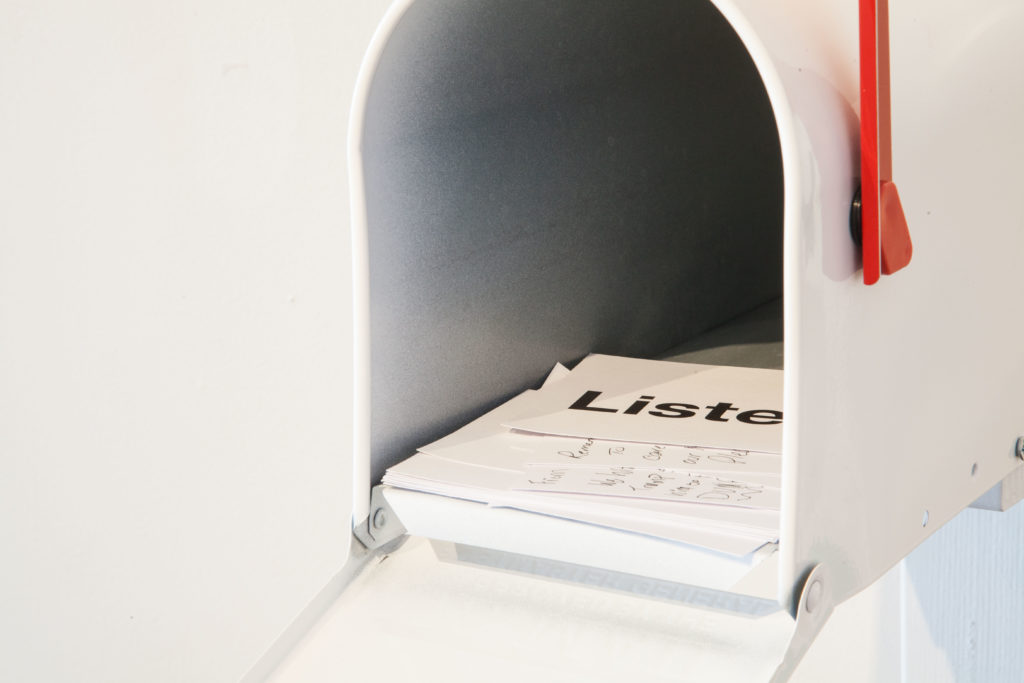 Bulk Pickup: paintings of bulk pickup piles in fluorescent chalk and fluorescent tempera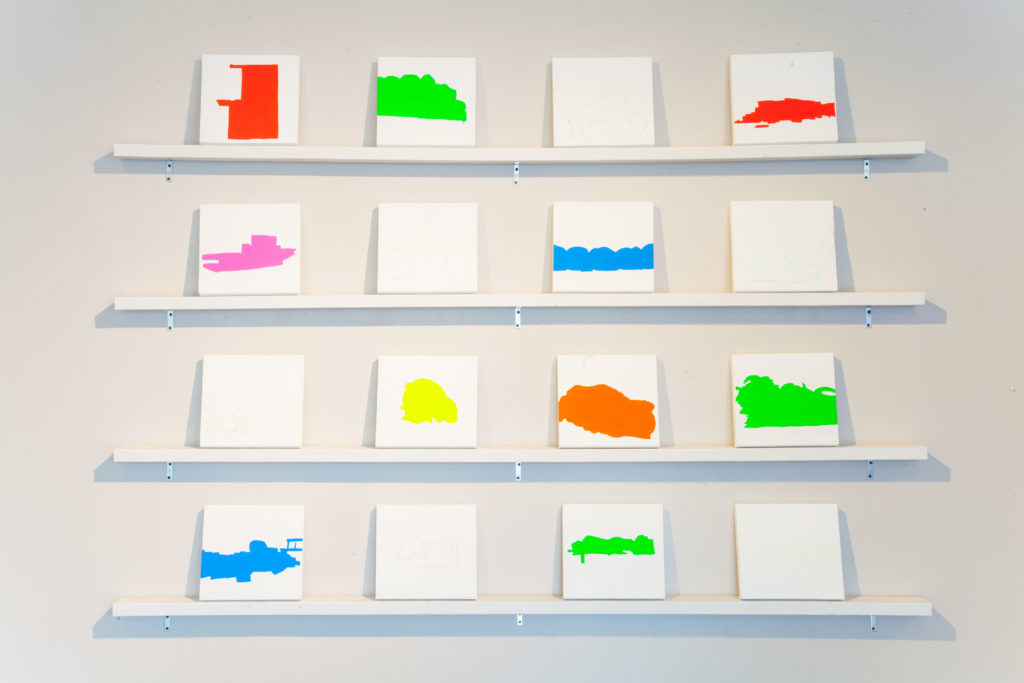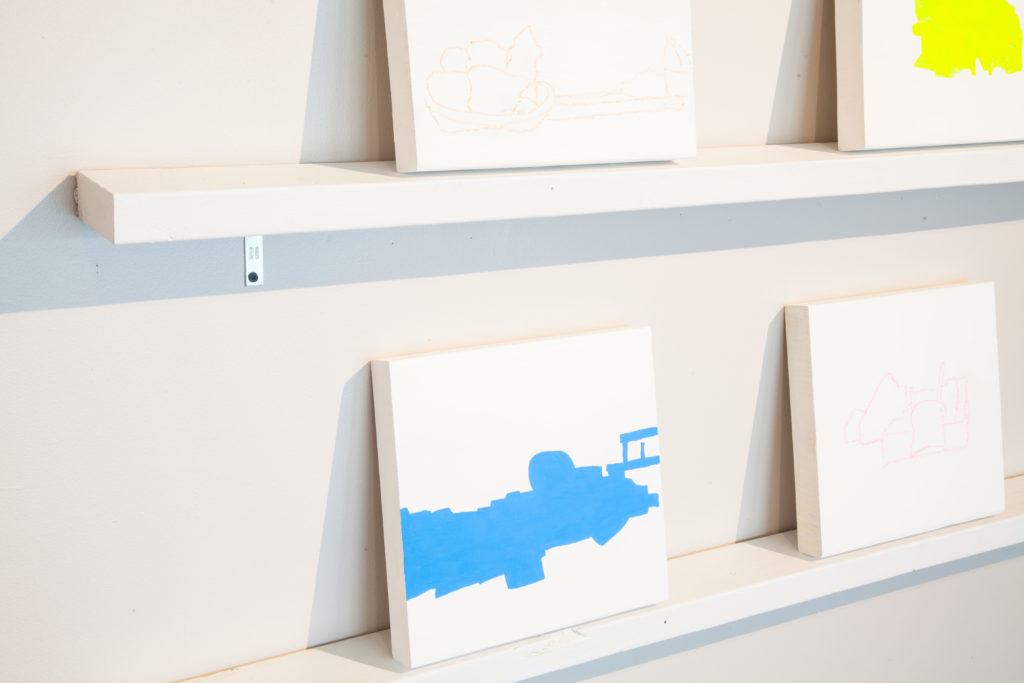 Street View: communal wall drawing in fluorescent chalk