A Certain Displacement: a three-person exhibition featuring Rachel Rushing, Kristina Smith, and Ashley Whitt.
Each artist explores transitory states of being related to their shared experiences of commuting, collaborating, working, and living across multiple social geographies. Through the investigation of place and identity, this project encompasses video and a combination of historical and contemporary photographic processes to create installations that invite viewers to become immersed in surreal, disorienting environments.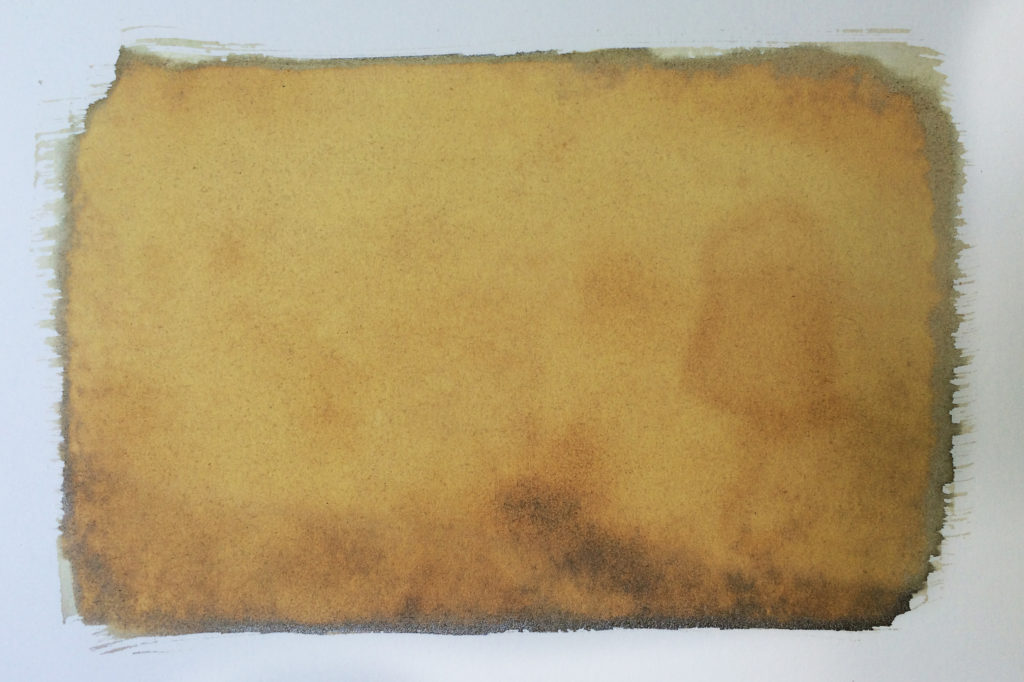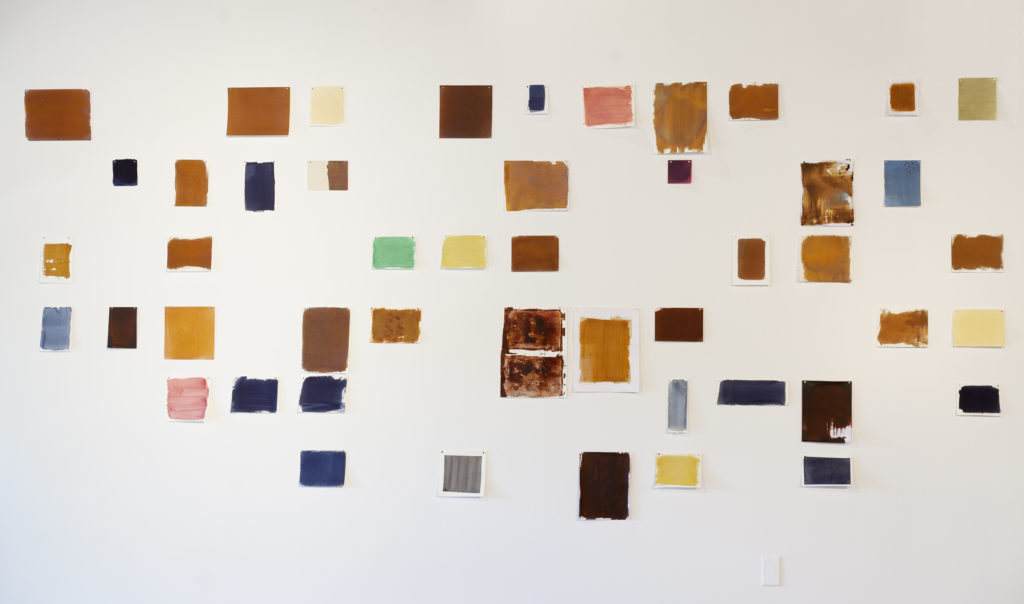 Contingent States is a collection of unfinished historical process prints accumulated across semesters of student work that was never realized. These prints are unfixed sheets of photographs that never happened, ideas that never came to completion after the initial step of putting chemistry to paper. As a result, these pieces, in their impermanent state, continue to expose and change until reaching the point of chemical exhaustion when the surface is no longer light sensitive. This collection is displayed in a dissolving grid rife with tension between chaos and structure, freedom and commitment, panic and control.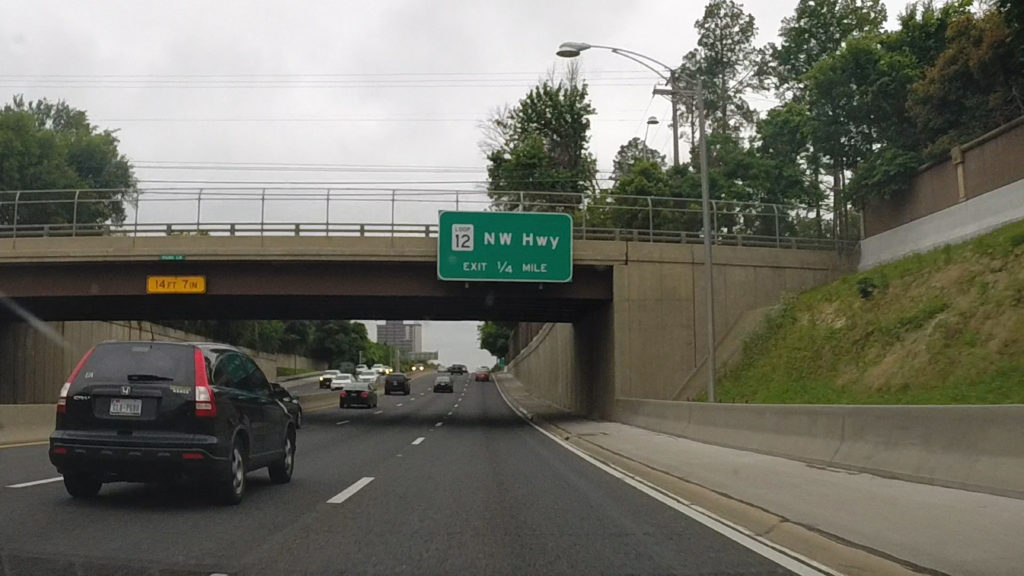 Concentric Days, An Answer (Loop12) is the first video in a two-part series responding to the work of the British artist Richard Long, who is known for his work with natural materials, especially the act of walking. According to Long "All truly great thoughts are conceived by walking," and while this may be true, Dallas is a city built for the motor vehicle, not for pedestrians. In an effort to connect to Long's theory while also acknowledging its novelty and impracticality in this city, the Loop 12 video follows the innermost continuous highway encircling the city, mirroring Long's Concentric Days which is documented as a set of circles overlaid onto a map of Scotland accompanied by the text "Each day a meandering walk somewhere within and to the edge of each circle."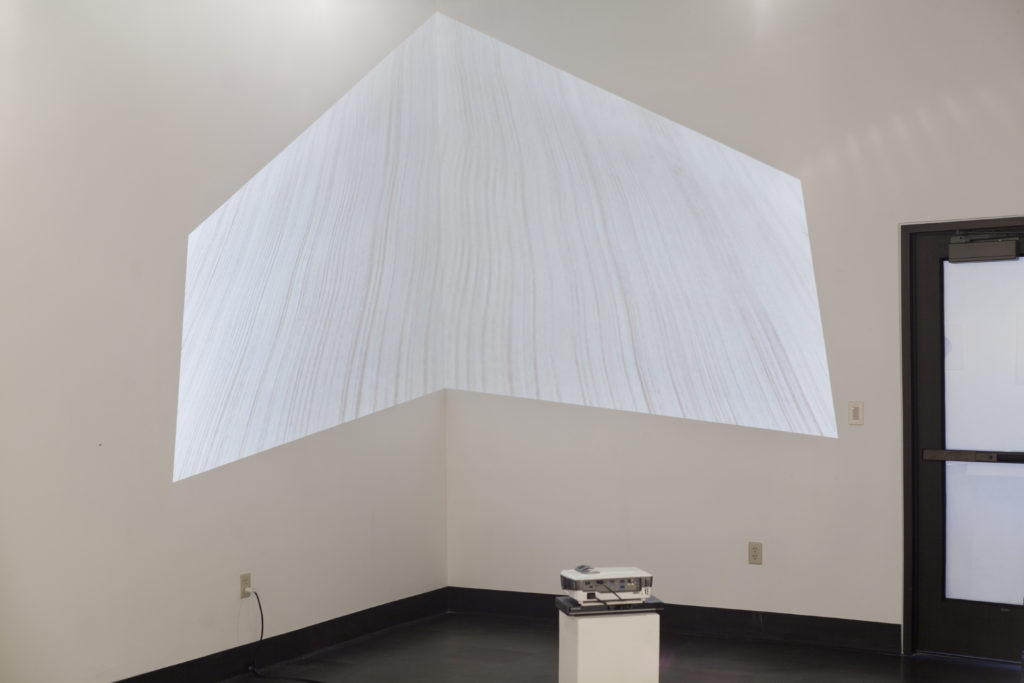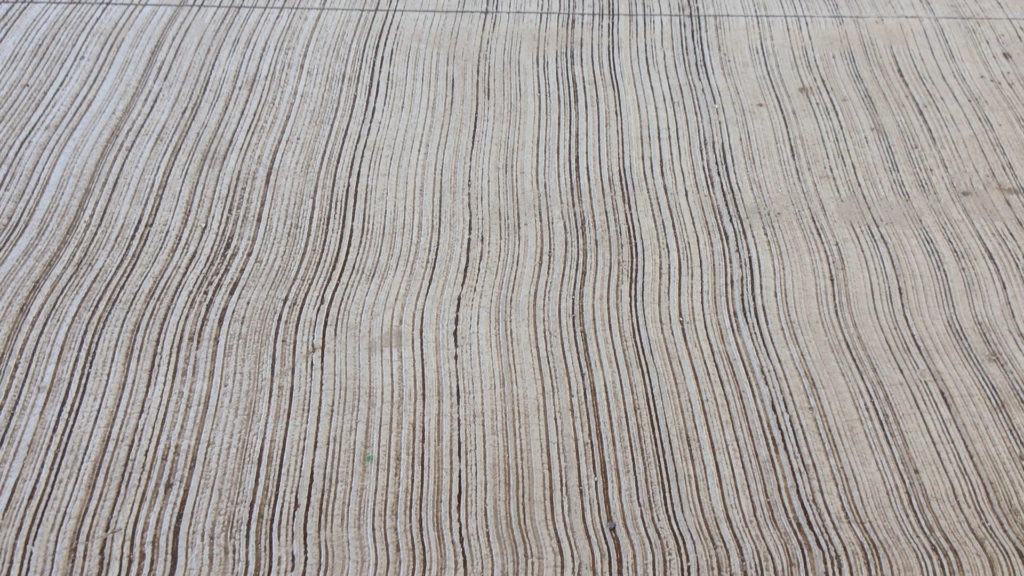 Walking Into A Corner is a meditative video installation resting in the anxiety between movement and entrapment. Walking as a medium can be understood as both a process and a result if it is interpreted as Lucy Lippard describes process in art "as a search for the origins of creation, transforming a work into its own history." Walking is an act of movement from one goal to another, but the act is itself, in the words of Richard Long, "one more layer, a mark, laid upon the thousands of other layers of human and geographic history on the surface of the land." Walking gives clarity, energy, relief, renewal, and yet the same act given a different context can also be an incredibly frustrating experience, one void of goals or understanding. Sometimes walking seems not to be much more than a relentless, nauseating momentum.